Monday, November 30, 2009
posted by Deuce Richardson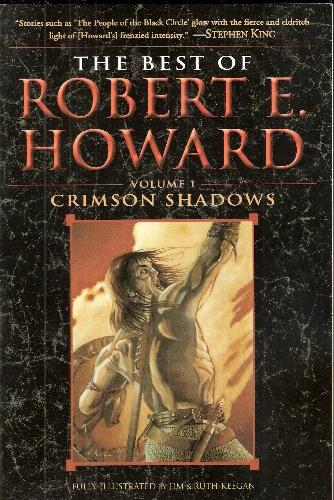 Grab 'em while they're hot, my gentle readers.
On Saturday, Terry Allen, REH fan extraordinaire (and honcho of the REH Comics Group) posted on the Official Robert E. Howard Forum regarding Howard's placement in Amazon's Top Five Fantasy Bestsellers. Learning this, I felt a rush of righteous exultation.
 For a while, I refrained from using the link Terry provided, since I didn't figure there was much more to be learned by actually going to Amazon's website. Eventually, however, I noticed something odd about the title of the Howard volume in question. I couldn't recall ever seeing this title in print: The Best of Robert E. Howard Volume 1: The Shadow Kingdom.