Wednesday, November 25, 2009
posted by Deuce Richardson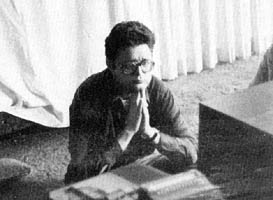 Poul Anderson would be eighty-three years old today. That means I've been reading his fiction for about thirty years now. The realization of that would be even more twinge-inducing if I didn't constantly remind myself that I was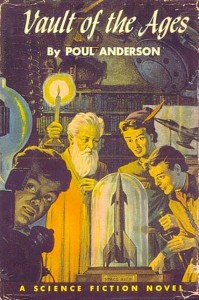 a mere thirteen years old when I started.
My love for Poul's writing began when I bought a first-edition copy (1952) of Vault of the Ages from the Oswego Public Library (the same institution from whence I purchased my first Harold Lamb and Merritt books). Alex Schomburg dustjacket/endpapers and everything. All for one shiny quarter (the library ended up rebuying the book in paperback). The second (or first?) Anderson novel ever published.
"Vault" was a pretty good introduction to Poul Anderson for a thirteen year-old. The book was written for the "Young Adult" market, with a certain proportion of the sermonizing that genre usually requires. On the plus side, Poul based his novel around a post-apocalytic setting, provided numerous great combat/battle scenes and featured "northern barbarians" as sympathetic antagonists whose narrative purpose was to give a stagnant culture a shot in the arm.