Tuesday, March 23, 2010
posted by Deuce Richardson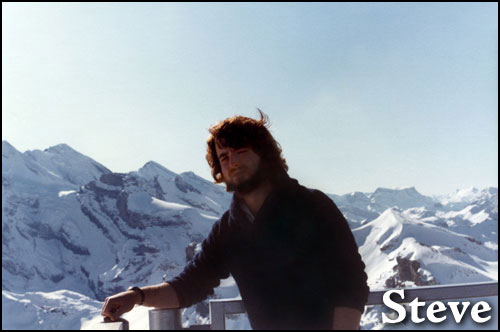 Robert E. Howard onced asked his friend, Tevis Clyde Smith, "What shall a man say when a friend has vanished behind the doors of Death? A mere tangle of barren words, only words."
All of those who posted today, including myself, never met Steve Tompkins personally, though I got damned close in 2006. None of us would presume to say that Steve was our "friend." However, without a doubt, we all respect his work and regret his absence.  
Are all words spoken in regard to the dearly-departed or much-admired then "barren"? Robert E. Howard seemed to think so when he wrote those lines and sent them to Smith in 1928. Certainly, eulogies and whatnot can never bring back the deceased. All the same, I believe it can be argued that such words keep ones since-passed-on alive in the hearts and minds of those left behind.
In the case of Steve Tompkins, the words he wove with such skill live on here at The Cimmerian and elsewhere. As the tributes below attest, his wit, word-craft and insight are well-remembered. There can be no question that his thoughts on a myriad of subjects have found fertile, not "barren," ground.