Sentiment: An Olio Is Gone, But Not For Good
Monday, February 22, 2010
posted by Deuce Richardson

Print This Post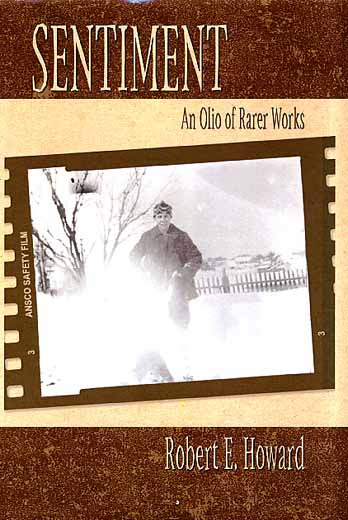 [redacted] just posted this over at the Robert E. Howard Foundation site:
Sentiment: An Olio of Rarer Works is officially Sold Out. We have at least one copy with a dirty thumbprint on the page edges, and perhaps one more clean copy held back in case the postal service lost or damaged a book.  Anyone interested in the "dirty book," or in being placed on a wait list for the other and/or future printings, should contact us: info@rehfoundation.org
Not to worry, gentle readers. Paul Herman informed the denizens of the Official Robert E. Howard Forum that a second edition of Sentiment is definitely in the cards.