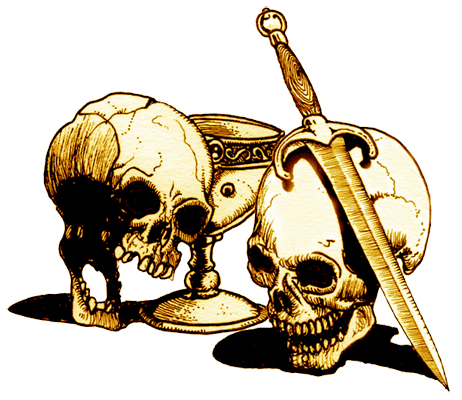 Edited by Leo Grin | Illustrated by Dalmatius
40 pages
This issue was printed in two editions. The deluxe edition, numbered 1–75, uses a black linen cover with foil-stamped gold text. The limited edition, numbered 76–225, uses a gold cover with solid black text.
DELUXE COPIES DESTROYED: 5
LIMITED COPIES DESTROYED: 69
Features a detailed exploration of the creation of Howard's first American hardcover, Skull-Face and Others, an article on some mindblowing authentic Howard book finds, an article about discovering a previously unknown Howard connection with a famous author, a trip report of Pulpcon 2006, letters, art, and more.
EXCERPTS:
These earliest volleys failed to settle the matter — readers clearly wanted the Conans; Derleth did not. Derleth re-read the Conan yarns. He then wrote Rah Hoffman: "we ran into Conan trouble, finding only five Conan's worth reprinting, and tales that would stand up as a unit." Nevertheless, Hoffman continued to press for complete collections of not only Howard but of the Northwest Smith and Jirel of Joiry stories from C. L. Moore, but an exasperated Derleth wasn't buying it:
I had enough trying to re-read Conan; after the fifth Conan story I was ready to vomit. You say you had a "wonderful experience" re-reading all of C. L. Moore; well, my boy, try that five or ten years hence. It won't wash.
Rah Hoffman, now eighty-five, is happy to report that his admiration for Howard and Moore hasn't dimmed one iota with the passing of sixty years, much less "five or ten."
— from "Skull-Face and Others at Sixty" by John Haefele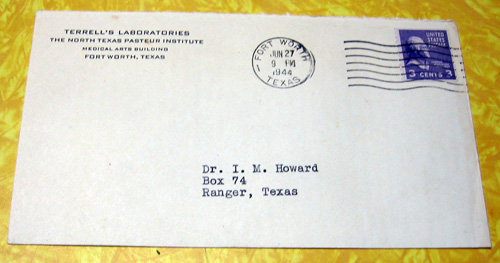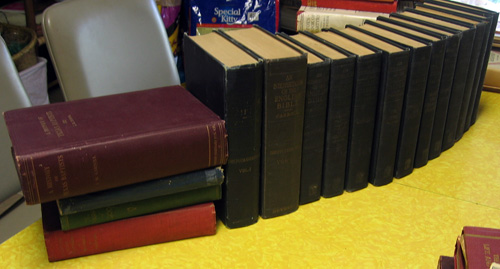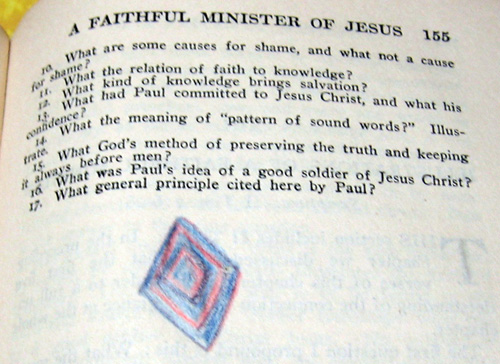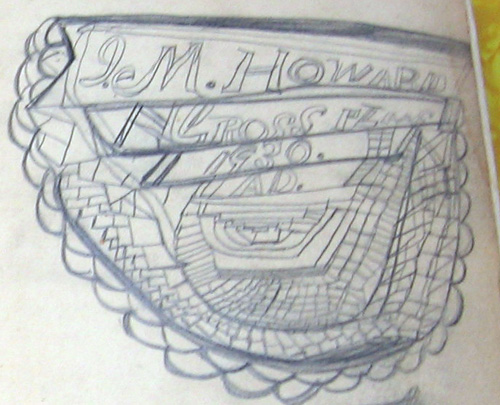 — from "'It Is My Desire'" by Don Herron
Smashed, spattered, surged, ripped, crashed — this read like Howard to me. But was it? What was required was a story with a first person narrator — not necessarily Sailor Steve — and an opponent named Sven.
— from "Sailor Steve Meets Winston Smith" by Steven Tompkins
And that, Cimmerian readers, is how six lucky REHupans became forever known as "The Brotherhood of the Box." It is pretty hard to follow up a Pulpcon after that!
— from "Pulpcon 2006: Where's the Howard?" by Morgan Holmes
In several discussions with Leo and others in Cross Plains concerning comparing Tolkien and Howard, I made an interesting discovery: that Tolkien in some respects is still much criticized in the USA. In Germany, he's put on the same shelf with Shakespeare! Meanwhile, REH is still handled as boy's literature in the USA, not worthy for scholars to talk about, despite the fact that one of the major publishers in Germany released the Wandering Star Conan series.
— Cornelius Kappabani, writing in The Lion's Den