Upcoming Howardian Celebrations in the Lone Star State
Wednesday, October 21, 2009
posted by Deuce Richardson

Print This Post

Over on the Official Robert E. Howard Forum, Paul Herman just passed along the news of an REH Halloween party being held on October 30th in Austin, Texas. Spearheaded by Dennis McHaney and the Texas Friends of REH (TFOREH), this beer-haunted gala will be convened at the Dog and Duck Pub, generally considered the finest establishment of its type in the Austin area.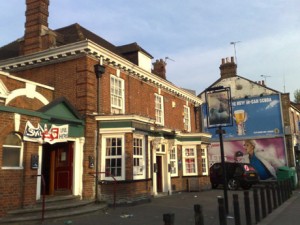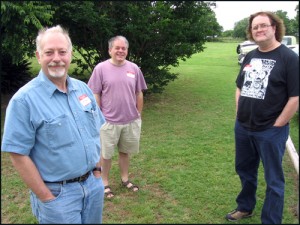 Besides McHaney (seen here with Gary Romeo and Ed Blohm), Howardian poetry czar, Frank Coffman, is also threatening to attend. Rumor has it that Frank will celebrate the occasion in his now-traditional guise of Jonah "Skipper" Grumby. Do not let the photo below fool you. These days, Mr. Coffman is the spittin' image of Alan Hale, Jr. This blogger wonders: Will Gary Romeo (a Texan resident) appear to reprise his role as Gilligan? No further celebrity guests have been confirmed, but Paul Herman has indicated that he is a definite maybe for next Friday. This sounds like it'll be a great party.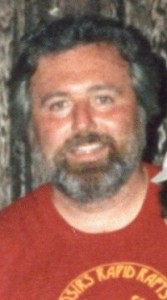 Slightly more distant on the Howardian holiday calendar is the celebration of Glenn Lord's seventy-eighth birthday in Houston on November 14th. The always-busy Paul Herman is the organizer of this shindig held in honor of REH scholardom's towering eminence gris. The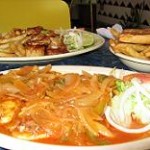 event will be held at Tampico's Seafood and Cocina Mexicana. Bill "Black Indy" Cavalier, grizzled warlord of the REHupan horde, provides complete details over on the REHupa blog. Judging by the discussion over on the Official Robert E. Howard Forum, TC's own [redacted] will be in attendance.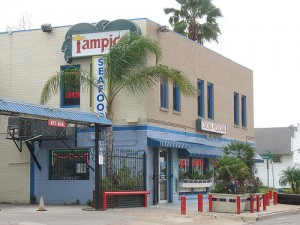 Every Robert E. Howard fan in the world owes a debt to Mr. Lord. If you have the time and money, I urge you to pay your respects to the man who has done more for the legacy of Robert E. Howard than any other.