"Pigeons From Hell" Coming to DVD in 2010
Sunday, November 8, 2009
posted by Deuce Richardson

Print This Post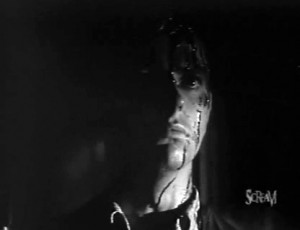 Robert E. Howard's seminal Southern Gothic horror tale, "Pigeons From Hell," continues to go from strength to strength in the pop-cultural arena, bloody axe in hand. During the last week of October, a stage adaptation of "Pigeons From Hell" was performed at Greystone Mansion in Beverly Hills. Now, as I just learned from Bill Thom's Coming Attractions, the television adaptation filmed for Boris Karloff's Thriller will be released in 2010. Here's the blurb straight from Bill:
Boris Karloff's THRILLER – Coming to DVD in 2010!
Boris Karloff's THRILLER anthology series was aired from 1960 to 1962. The series featured a wide variety of stars such as William Shatner, Mary Tyler Moore, Rip Torn, Richard Chamberlain, Robert Vaughn, Elizabeth Montgomery,  Leslie Nielsen, John Carradine, and Ursula Andress. Stories were based on the works of Robert Bloch, Edgar Allan Poe, and Robert E. Howard. The entire remastered series will be released as a deluxe collectors box set featuring all 67 episodes of the show. Extensive special features are being developed including audio commentaries as well as never-before-seen extras.

Included in this release is Robert E. Howard's "Pigeons From Hell."
Many fans of the Thriller series consider the "Pigeons From Hell" episode to be the best in its three-year run. While I've never seen it, I know many Howard-heads feel that the episode is the single finest screen adaptation of any Robert E. Howard yarn to date. While too late for Halloween this year, there is always next All Hallow's Eve, as well as a possible screening at Howard Days next June.