Original Clark Ashton Smith Art on Ebay
Sunday, November 15, 2009
posted by Deuce Richardson

Print This Post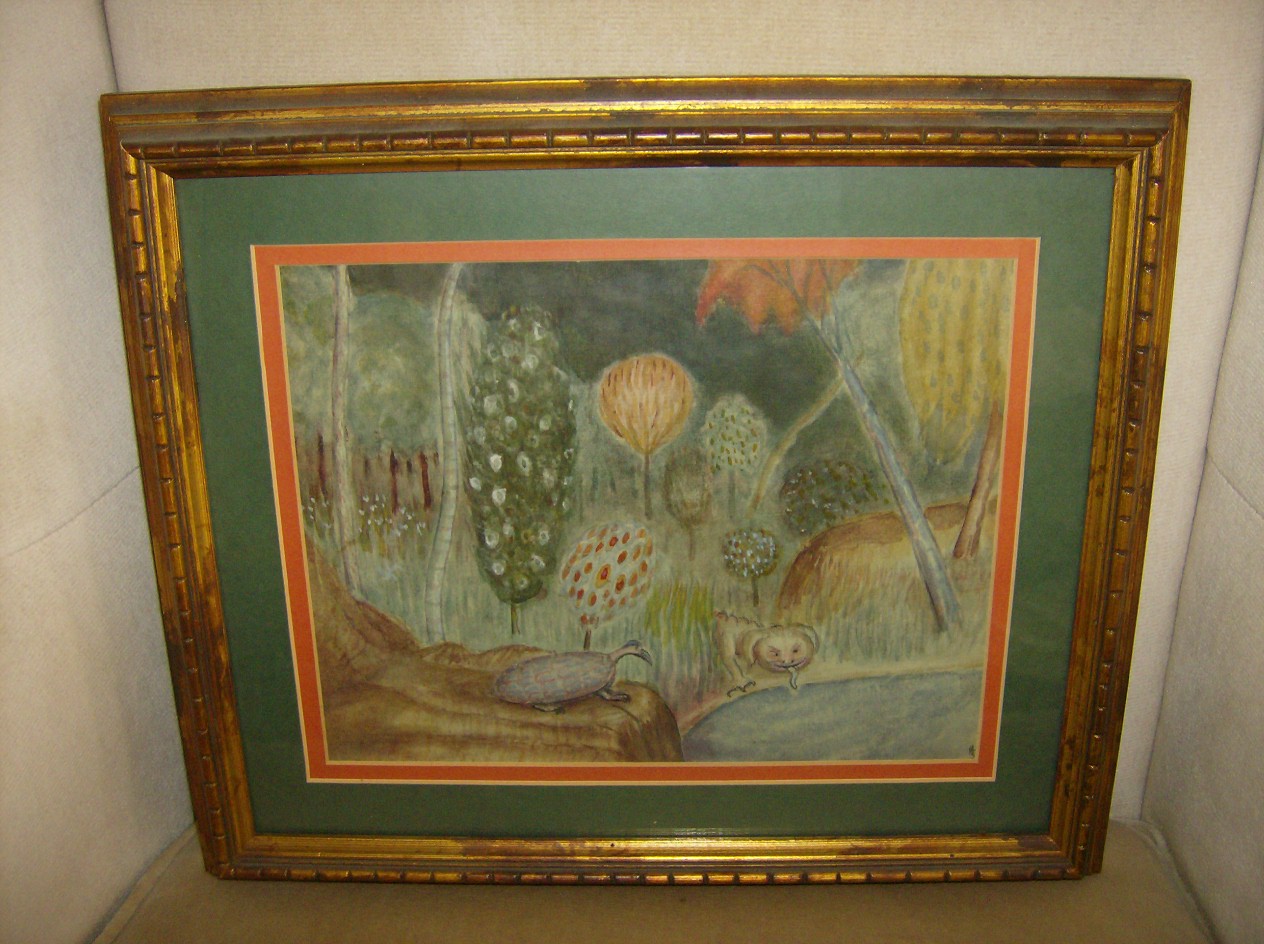 Image area approx 8.75″ x 11″ double matted and framed under glass to approx 14″ x 16.5″ Medium appears to be pencil, crayon & watercolor. While not as rare as Smith's carvings his color originals, especially larger examples as this one are infrequently offered. Provenance: collection of Lin Carter, obtained from his widow ca. 1992.
That's what "pulpster," the purveyor of the painting above, has to say.  The asking  price is $2,800, with both "Buy It Now" and "Make Offer" options available.
As noted above, you don't see many of these on the open market. Klarkash-Ton fans have always had one huge advantage over admirers of REH and HPL, in that neither of the latter two gentlemen ever really went in for the graphic or plastic arts. There is no possibility for a Howard fan to have a painting of Conan on the wall limned by the Man from Cross Plains, nor for a Lovecraft fan to have an actual bust of Cthulhu wrought by the hand of his creator sitting on the mantel.
This particular piece appears to have originally come from the collection of CAS aficionado, Linwood Vrooman Carter.
Y'all still have seventeen days to make your bids.