October issue of TC now available
Monday, October 30, 2006
posted by Leo Grin

Print This Post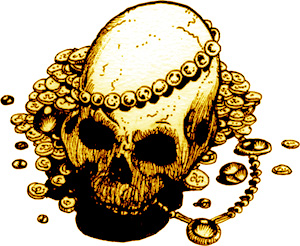 It's all printed and ready to go, but it's looking as if I won't have the time to pack and ship them before my flight to the World Fantasy Convention on Tuesday. Lots of goodies to look forward to, however — head on over to the Issues for Sale page and click on the October link to read all about it and savor some excerpts.
Speaking of the Con, those of you unable to go will get complete coverage of the festivities in our November issue, which I'll start working on as soon as I get back. Should be a lot of fun, with lots of Howard fans present, a trip to Cross Plains, tons of late-night conversation, and a chance for The Cimmerian to take home a World Fantasy Award. I wish I could live-blog direct from the Con, but I'm not quite setup to do that yet. Maybe next year.
Since I'll be at the Con, don't be surprised if e-mails and orders go unanswered for the next week or so. The Awards issue is still being put together, but it will be out soon and it's looking like a real fun read. If you are one of the people still waiting for your article to get through the editing gauntlet (or for a cheque and contract to make its way into your mailbox) thank you for your patience, I'll be getting caught up on all of that when I return.
Hopefully after this arduous year is over, I'll be able to get firmly back on top of things again. Coming out once a month has been a thrilling experience, and I'm sure later I will look back on it fondly, but right now a part of me is praying for this year to finally be over. When I glance back through all of the 2006 issues and review how much great stuff has appeared, I find it rather astounding that all of that was edited and published in just a few short months. Wow.