More Elegies in Honor of KEW
Wednesday, October 14, 2009
posted by Deuce Richardson

Print This Post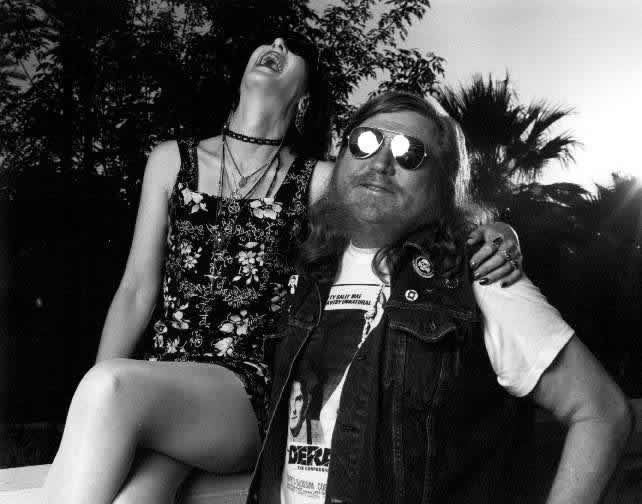 Over on the REHupa blog, Morgan Holmes has written a fine essay about Karl Edward Wagner. Returning the serve, Scott Oden, author of the upcoming Lion of Cairo, has posted this in remembrance of the Man From Knoxville and his most famous creation, Kane, on his "Echoes of Forgotten Ages" blog. In addition, fantasy author, David J. West, reports an interesting KEW-related dream over on his blog.
For those with the monetary and temporal resources, I once again recommend attending the Karl Edward Wagner Fall Fear and Fantasy Festival. Brother Jack's barbeque joint (a favorite KEW haunt) appears to be defunct (after two phone calls, I'm pretty sure that the number has been reassigned to a girl named "Jamie"), so find an order of Knoxville-style ribs and a chocolate malt somewhere else in town. Karl would approve, I'd think.
Steve Trout adds: As John and Rusty and anyone else who has actually tasted Brother Jack's can attest, there is nothing like it served in Knoxville these days. (The place went defunct about ten years ago.) East Tennessee barbeque tends to be be sweet, smoky tomato-catsup and honey based, and Brother Jack's was none of that. I've had barbeque from Texas to the Carolinas, and the nearest I've come to Brother Jack's spicy, vinegar-and-pepper-based hot barbeque was at a converted fast food place on Detroit's lower east side. Sad to say, the best barbeque I've had around here lately has been Ruby Tuesday's Memphis style dry ribs. Today we tried Whitt's, a Nashville chain, that has a thin sauce with a little taste of spiciness but it's nowhere near what Tipp served up.