New Conan movie news
Thursday, June 15, 2006
posted by Leo Grin

Print This Post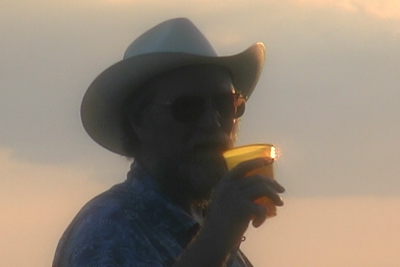 Rusty Burke, fresh from his stint at the 2006 Robert E. Howard Days, has posted some new Conan movie news at Dennis McHaney's REH Inner Circle email group (hat tip: Don Herron):
Announced in VARIETY:

Barbarian back at gate Yakin to write, direct 'Conan'

By MICHAEL FLEMING

Looking to re-establish Conan as more than a chat host, Warner Bros. has set Boaz Yakin to write and potentially direct "Conan the Barbarian," a new take on the Robert E. Howard-created character.

WB is eyeing an early 2007 production start for the film, which will be produced by Irving Azoff, Jon Jashni, Richard Alexander and Akiva Goldsman. Peter Sederowsky and Fredrik Malmberg of Paradox Entertainment, the intellectual property company that controls rights to the Howard estate, exec produce.

Yakin, best known for writing and directing "Fresh" and for directing the gridiron hit "Remember the Titans," has been a fan of the Howard series since childhood and came up with a take that impressed the studio.

Yakin's concept is more faithful to the Howard story than were the two Dino De Laurentiis-produced "Conan" films that starred Arnold Schwarzenegger as the sword-wielding conqueror.

WB has tried diligently to revive Conan and got close twice. "The Matrix" directors Larry and Andy Wachowski circled, and then Robert Rodriguez emerged, but hiring the latter became problematic after he quit the Directors Guild of America so he could co-helm "Sin City" with Frank Miller.

Date in print: Thurs., Jun. 15, 2006, Los Angeles
Rusty then added:
Interesting sidenote is that "Boaz" and "Yakin" are both names from Howard stories. "Boaz" was an anthropologist cited by a character in "Children of the Night" (actually meant to be Franz Boas, the noted anthropologist); "Yakin" of course is part of the compound name "Bit-Yakin," as in "The Servants of Bit-Yakin" aka "Jewels of Gwahlur" aka "Teeth of Gwahlur."
I didn't attend the Paradox panel at Howard Days, but to my knowledge Sederowsky and Malmberg didn't mention anything about this project during their speeches. Like the other Conan projects that have threatened to take flight only to crash back to earth, we'll have to take a wait-and-see approach to this one.