Volume 5 Begins
Friday, February 29, 2008
posted by Leo Grin

Print This Post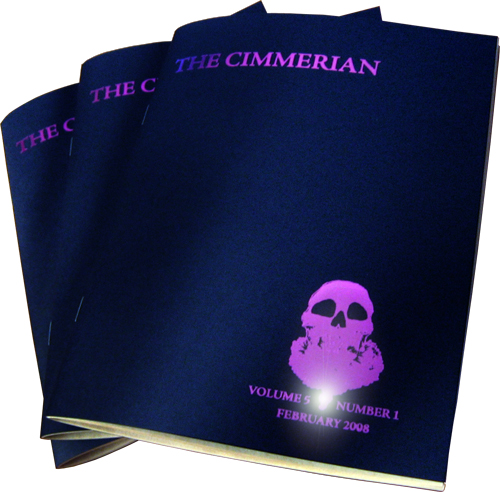 The February 2008 issue has shipped to subscribers. For a sneak peek at all of the treasures contained within, go here.
Amethyst is the color this year, a sort of royal gemstone purple that shimmers nicely under a reading lamp. Our artist for the forthcoming annum is Ms. Socar Myles of Vancouver, British Columbia, whose macabre talents can be gleaned at her website.
Slipcases for both V4 and V5 will be ready soon (price: $50 ea.), along with much else. Stay tuned to The Cimmerian Blog for details.