Saunders' "Mwindo" Is On MySpace
Wednesday, October 7, 2009
posted by Deuce Richardson

Print This Post
Most TC regulars are probably aware of the fact that Charles R. Saunders has recently posted some of his vintage fiction on his website. What I was unaware of (until very recently) is that Mr. Saunders maintains a MySpace blog upon which he has been posting his retelling of the Mwindo legend.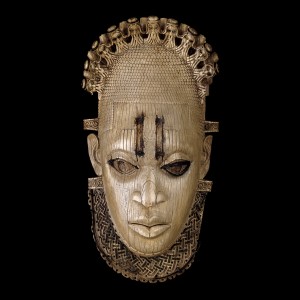 Dating from the late 1980s, "Mwindo" is full-strength CRS, written just as he ended his first phase of writing about Imaro. Mwindo, in some ways, is the Central African equivalent to Theseus or Sigurd or Cuchullain: a culture-hero with a semi-divine background. He also appears to be a literary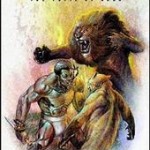 ancestor to Saunders' own Imaro. The Illyassai shares with Mwindo a not-quite-human heritage, an atypical childhood and a penchant for finding trouble (or trouble finding him). There is also the fact that in both epics, the hero's character/soul is said to be "forged", though CRS has yet to reach the point in his retelling of "Mwindo" where that simile appears in the original Nyanga version.
In his introduction to "Mwindo," Charles R. Saunders encourages his readers to seek out A Treasury of African Folklore by Harold Courlander, within the
pages of which one can find "Mwindo" as well many, many other tales from sub-Saharan Africa. I can only second that emotion. I still have fond memories of Courlander's magisterial collection from when I first discovered it over two decades ago.
To date, Mr. Saunders has only posted sixteen chapters of his interpretation of the Mwindo epic (see below). He states that he one day hopes to see the completed work published. I certainly look forward to that day. Additionally, in his September 6, 2009 blog post, he states that he is hard at work on another Dossouye novel. That's good news as well.
The chapters of "Mwindo" can be found as follows:
Introduction and Chapter One
Chapters Two and Three
Chapters Four and Five
Chapters Six and Seven
Chapters Eight and Nine
Chapters Ten and Eleven
Chapters Twelve and Thirteen
Chapters Fourteen and Fifteen
Chapter Sixteen