Out the Door
Wednesday, June 6, 2007
posted by Leo Grin

Print This Post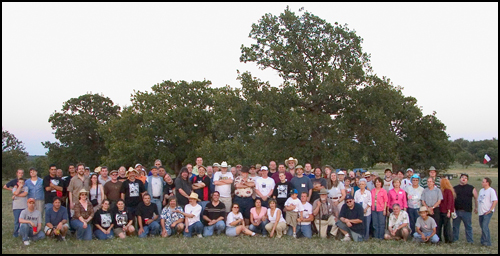 …to the airport, Austin bound, where I will meet up with Cimmerian contributor Brian Leno and have a nice dinner at Rudy's BBQ before making the trek northward to Cross Plains. Two of your other Cimmerian bloggers will be there, too, leaving Steve Tompkins here at Cimmerian central to blog by his lonesome.
Stay tuned to this site for some news and pics of the event, especially the results of the 2007 Cimmerian Awards, which will be announced live this Friday evening. Some great races this year, with a wide selection of winners both repeat and new. It's always cool to see how the vote shakes out, and what is deemed Best of the Year by the most knowledgeable group of Howard fans in existence.
If someone has an internet connection and a laptop, perhaps I'll be able to arrange for some live blogging during the event. If not, you'll here more when I get back next week. Until then, in the words of Indy Cavalier: May Crom ignore you.