New Harold Lamb Collections From Bison Books
Wednesday, July 29, 2009
posted by Deuce Richardson

Print This Post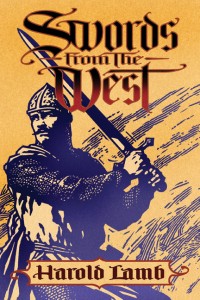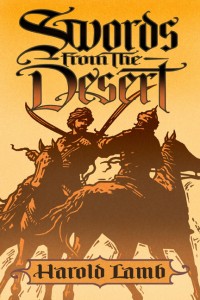 Two new books collecting Harold Lamb's pulp adventure fiction are on the horizon and I could not be happier. Swords From the West and Swords From the Desert are slated to thunder into bookstores this September, courtesy of the Bison Books imprint from the University of Nebraska Press. Scott Oden (who wrote the introduction for Swords From the Desert) and Morgan Holmes have both weighed in on their respective blogs. I thought I would toss in my two debased dinars.
I was in junior high when I first encountered Harold Lamb's name in one of the two AMRA paperbacks. He was mentioned as an influence upon Robert E. Howard. Just a few months later, my public library put up for sale their first edition copy of Lamb's Iron Men and Saints. I will never forget the moment when I cracked open the covers of that half-century-old book. Even as a newly-minted teenager, it was obvious to me that this author had influenced Robert E. Howard. Names, phrases, word-choices, grim heroes, head-long action: all of them echoed (though the reverse was actually true) what I had read in Robert E. Howard's fiction.
Over the next twenty-plus years, I avidly collected what works of Harold Lamb I could find in used book-stores, all of which were Lamb's incomparable historical non-fiction books. Magisterial, timeless works like Hannibal and Omar Khayyam. I managed to score hardcover editions of both the "adult" and "boys" versions of Lamb's classic, Genghis Khan.
Finding Harold Lamb's fiction was much more difficult. Through Donald M. Grant, I managed to acquire Durandal, The Sea of Ravens and The Three Palladins. Reading those books only reaffirmed to me the profound influence of Lamb upon the Man From Cross Plains.
Swords From the West is edited, as with all the Harold Lamb volumes previously published by Bison Books, by Howard Andrew Jones. Howard Jones is to Lamb what Glenn Lord is to Robert E. Howard. Nobody on this planet has spent more time studying, collecting and popularizing the works of Harold Albert Lamb. Jones' forewords to this volume and to Swords of the Desert offer unprecedented insights regarding this private and unassuming author. The introduction is by pulp collector, writer and Friend of The Cimmerian, Robert Weinberg.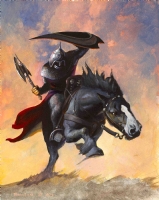 In the companion volume, Swords of the Desert, Jones' foreword reveals that the OSS utilized Lamb's first-hand knowledge of Iran to oppose Nazi machinations in the region. Scott Oden delivers a heart-felt and well-written introduction. Oden is a long-time Harold Lamb fan and a student of the Middle East. In my opinion, Howard Jones could not have picked a better man to introduce this book.
Further off on the publishing horizon, the word on the street is that Bison Books will release two final volumes of Harold Lamb fiction in 2010. I advise one and all to buy these two upcoming volumes of blood-drenched adventure in September to ensure that the two projected books will see the light of day. Robert E. Howard would thank you.