Milton Davis: Meji, Changa and Sadatina
Monday, February 1, 2010
posted by Deuce Richardson

Print This Post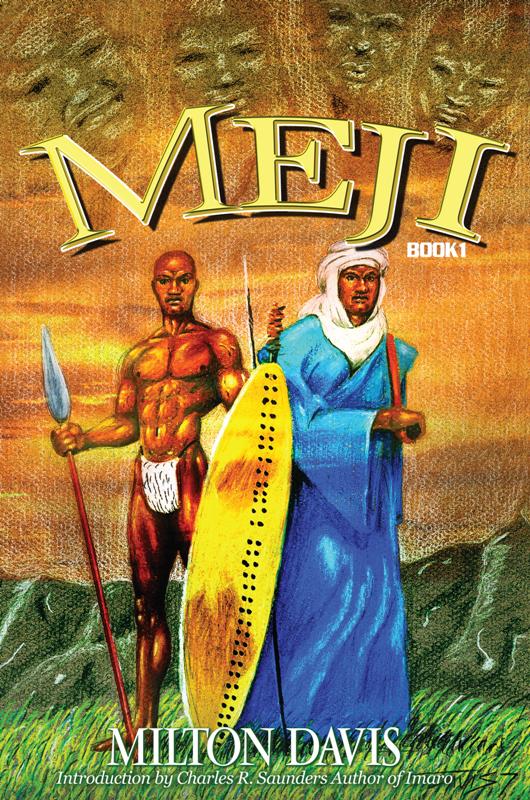 A couple of months back, I wrote a blog entry regarding Sword-and-Sorcery author, Milton Davis, and his current and forthcoming projects. I thought that TC readers might like an update.
As some frequenters of The Cimmerian may already know, Mr. Davis writes within the "Sword-and-Soul" tradition pioneered by the legendary Charles R. Saunders. CRS has already bestowed his imprimatur upon Davis' efforts over at his own blog. In the months since I blogged about Milton's projects back in November, he has been on the move, as usual.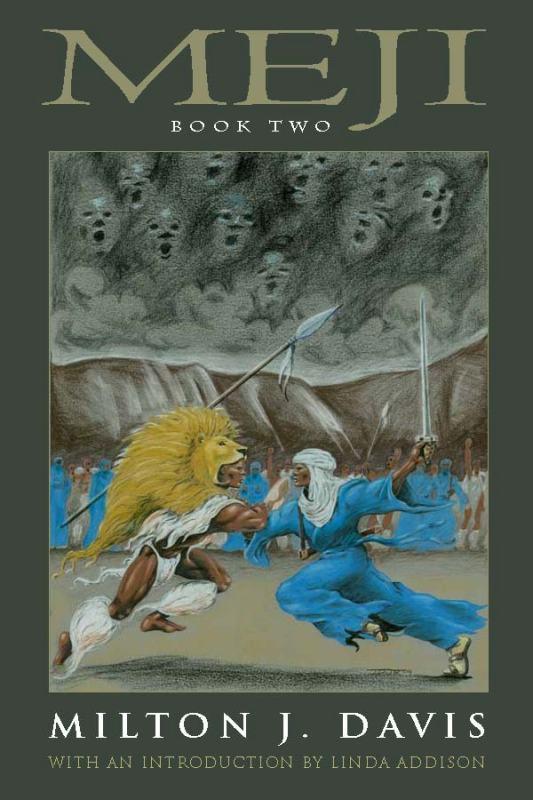 The two pics above display the covers for Davis' Meji duology, which is set within the fantasy continent of Uhuru. Below is the map of Uhuru as rendered by Winston Blakely.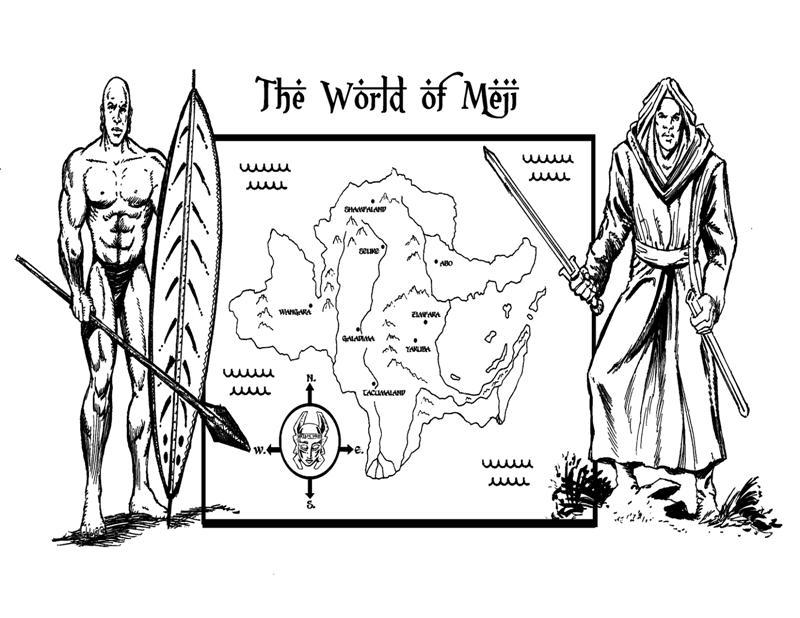 An upcoming series from Davis features his hero Changa. The stories are set during the decades before Christopher Columbus sailed the ocean blue. A map, once again crafted by Winston Blakely, is below.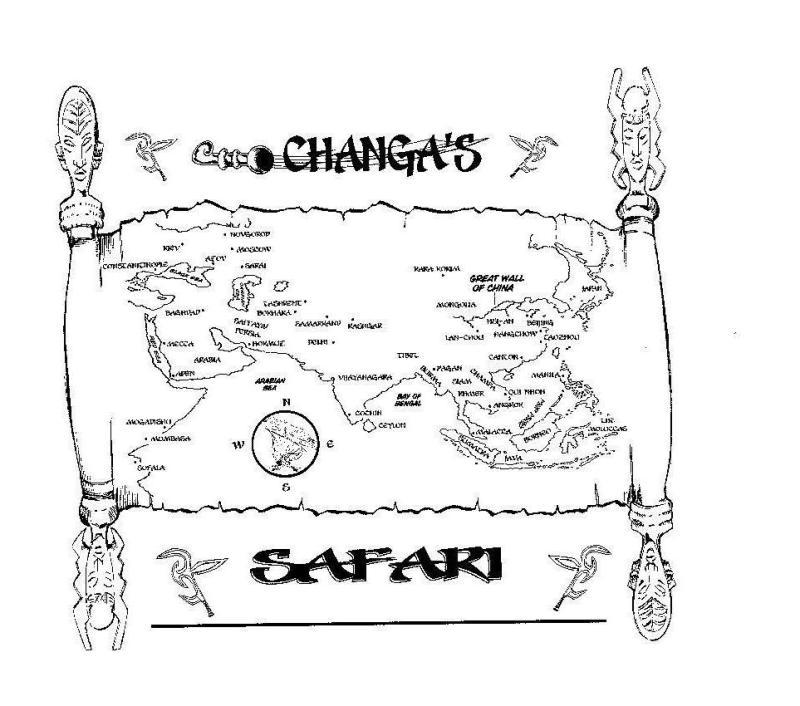 Davis also has some prequels in mind for the Changa saga. The War-Goddess, as envisioned by Kris Mosby, features in one such tale.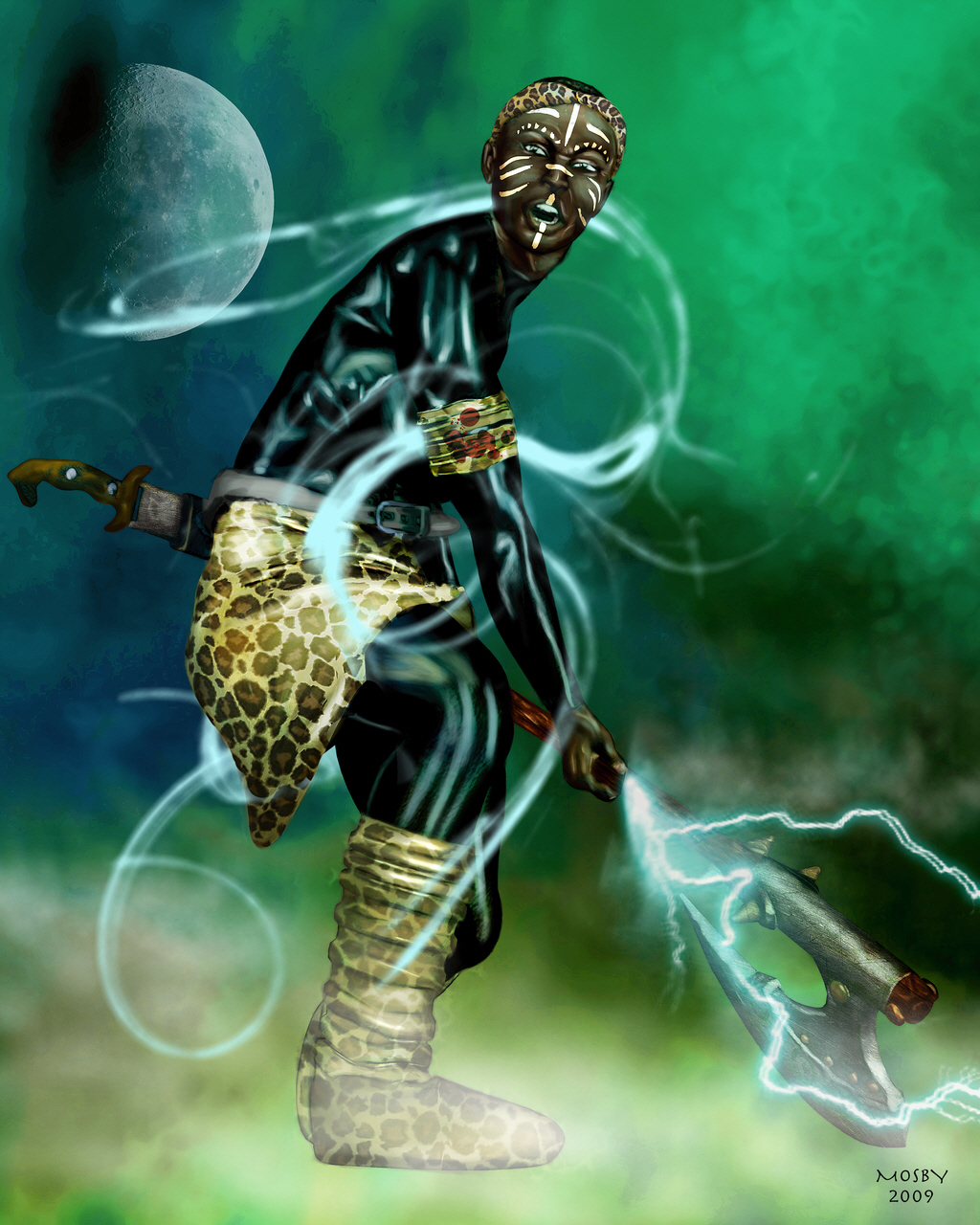 Further off on the literary horizon, Davis is cooking up a series about a woman-warrior named Sadatina. Here's what he had to say about her:
Sadatina is the main character of an upcoming novel, The Face In The Temple. Sadatina is a priestess who leads an all-female warrior unit that specializes in fighting kindokis, demons of the sorcerer Karan. Her nemesis is a powerful kindoki, Rashadu, who has broken away from Karan in search of a temple that may hold the secret of his origin. This is my ahosi story just as Dossouye is Charles' ahosi tale.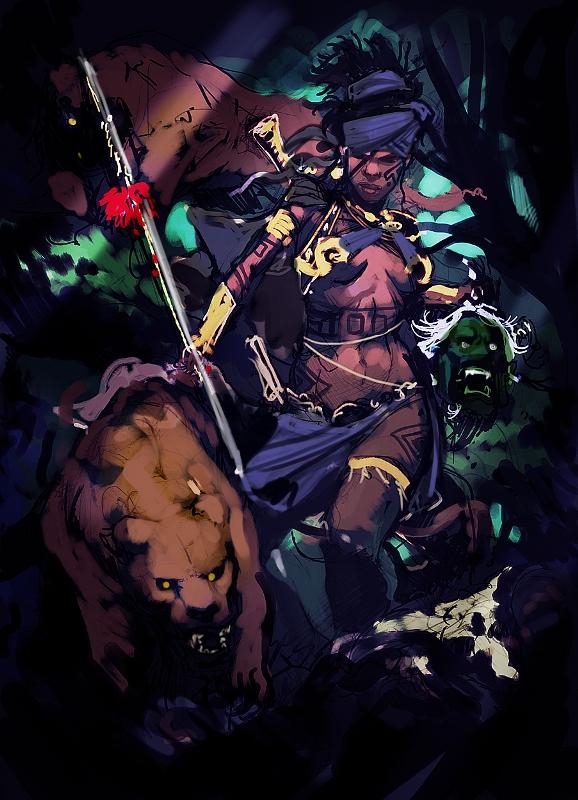 Milton Davis' website can be found here.