Frazetta Inks a New Deal With Vanguard Productions
Friday, March 5, 2010
posted by Deuce Richardson

Print This Post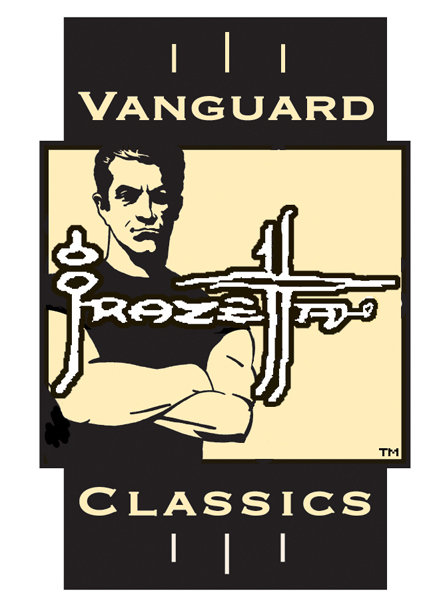 Despite all of the recent controversy, there is some bright news on the Frazetta front. Here's the word straight from Vanguard…
Legendary fantasy artist Frank Frazetta and acclaimed publisher Vanguard Productions announce a new publishing relationship. Frank Frazetta said, "We've known Vanguard publisher J. David Spurlock for many years. Vanguard publishes the very best! I've enjoyed their books on Hal Foster, Al Williamson, Jeffrey Jones, Neal Adams, Jim Steranko, Basil Gogos, Carmine Infantino and more. David helped on our Painting with Fire documentary and we helped him on Vanguard's Roy G. Krenkel, Wally Wood, and J. Allen St.John books. It's a natural that we should work together. I'm looking forward to seeing the quality job they do on the new books."

Frank Frazetta is considered by many to be THE greatest heroic-fantasy artist of all time. His work has influenced generations of artists, fans, designers, and movie directors. From his 1950s comics; to his breathtaking book covers featuring Tarzan, King Kong, and John Carter of Mars; to his 1960s monster magazines Creepy, Eerie, and Vampirella; to his major movie posters, including After the Fox, The Night They Raided Minsky's and Whats New Pussycat?; and, of course, his revolutionary Conan paintings.

Active since October 1990, Vanguard is a publisher of pop culture books, graphic novels, mystery, science fiction, and more. Vanguard is best known as the world's leading producer of art book biographies on illustrators and cartoonists and has garnered acclaim from The New York Times, The Village Voice, Time Out New York, The IPPY Awards, Starlog, National Public Radio, Video Watchdog, The Eisner Awards, Entertainment Weekly, Fangoria, Publishers Weekly, The Society of Illustrators, Variety, The Hugo Awards, Library Journal, The Rondo Awards, Locus Science Fiction Awards, and more.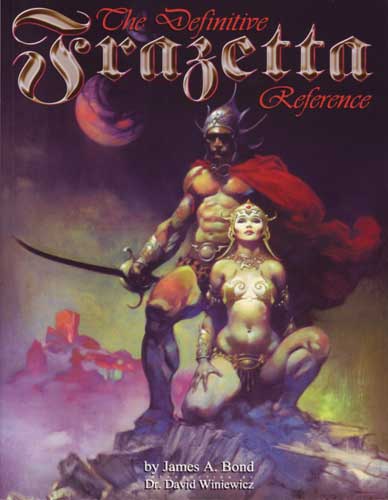 Vanguard founder J. David Spurlock said, "We are very excited about launching a line of Frazetta books under the new Vanguard Frazetta Classics brand. The line will include a series of volumes collecting Frazetta's comics work in top quality book format. Other Vanguard Frazetta Classics will include a new edition of the 1998 hit, Frazetta – The Definitive Reference, a richly illustrated index of every Frazetta work ever published; a Frank Frazetta Sketchbook; and more—all in library-quality collections fully authorized by Frank Frazetta."
All very cool. However, there is also good news on a personal front for Mr. Frazetta; once again, courtesy of J. David Spurlock:
Frank Frazetta is thriving in Florida. He is more active now than he was in PA. He gets out regularly including for nice dressed dinners. He just recently went to the zoo…
As you can see above, Frank is out and about, enjoying the Florida weather with his daughters Heidi and Holly and his grandaughter, Sarah. Looks like Mr. Frazetta has also been putting some time in on the grille. However, the photo below (by Rob Pistella) captures an event that should electrify all Fritz fans. That's right, Frank Frazetta is painting once again, albeit as a southpaw. Last I'd seen, he was only able to sketch (awesomely) with a pencil using his left hand, having to switch after several debilitating strokes. Looks like Fritz may be back in the saddle. I wish him all the best.