Elmer Kelton's Last Ride Into the West
Wednesday, September 2, 2009
posted by Deuce Richardson

Print This Post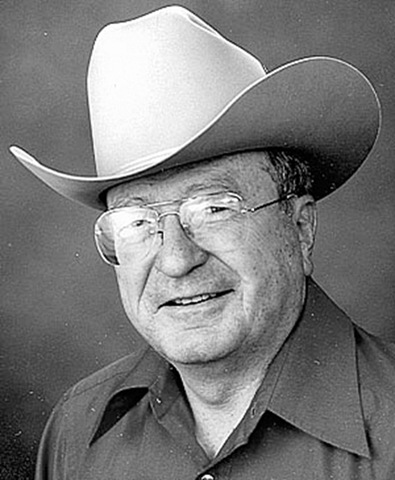 Elmer Kelton died in San Angelo, Texas on August 22nd, 2009. Other than (possibly) Louis L'Amour, Kelton is the most honored writer in the history of the Western fiction genre. Born about two hundred miles west of Cross Plains and almost exactly two decades after the birth of Robert E. Howard, Kelton spent the last six decades writing novels about his native state (and its far-wandering sons). Many would say he did so better than anyone else.
Elmer Kelton's won a Spur Award for his novel, Buffalo Wagons, in 1957. Before he was done, he'd win six more. In honor of that record-breaking achievement, and for the sheer sustained excellence of his entire body of work, the Western Writers Association voted him "The Best Western Author of All Time."
I first became acquainted with Mr. Kelton's work by way of the film, The Good Old Boys, which was adapted from his novel of the same name. Searching it out, I was struck by several things. This was a writer with a deep knowledge of the history of the American West. On top of that (and most importantly), the man could spin a yarn; a yarn filled with characters who acted and spoke authentically (to my mind). Kelton had this to say about the writing of The Good Old Boys: "(It) is probably the closest I have ever come to writing from sheer inspiration. Hewey Calloway and the other characters took hold of the story like a cold-jawed horse grabbing onto the bit, and about all I could do was hold on for the ride."
The Time It Never Rained (1973), is a novel about the drought of the 1950s, a time when most Texan ranchers gave in and accepted "welfare" (in the form of hay and feed) from the government. Not much hot lead flying, but this novel burns with intensity drawn from the souls of the characters; proud people with their backs to the wall. People who see a way of life that endured for a century being changed irrevocably.
The Time It Never Rained and The Good Old Boys are the only novels by Elmer Kelton that I have ever read. There's enough proof between the two for me to say that the man was a damned fine writer, I reckon.