Alton McCowen, R.I.P.
Saturday, August 25, 2007
posted by Leo Grin

Print This Post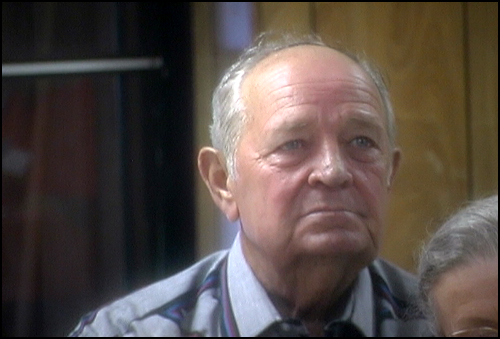 Just received the following missive from Arlene Stephenson of Project Pride in Cross Plains:
Fellows, felt the guys would all want to know that Alton McCowen passed away late yesterday [Friday]. EMS picked him up, died shortly after from an aneurysm. We were all just kind of getting used to the fact that Joan [Alton's wife, and a founding member of Howard Days] had been diagnosed with lung cancer and getting lined up with treatment options.

No arrangements have been made yet. The home address is 15980 FM 880 S, Cross Plains, TX 76443.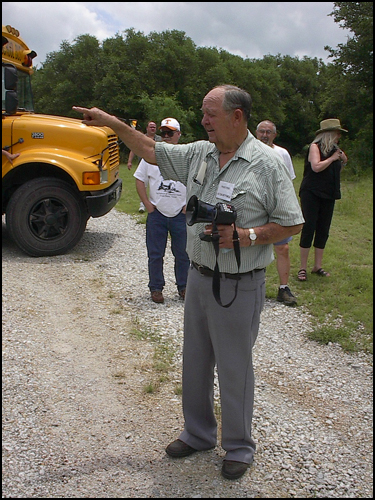 Alton was an irreplaceable paragon to both Howard Days and the town of Cross Plains. I first knew him as Cross Plains Librarian Joan McCowen's stoic husband, quietly moving in the background helping with all of the little tasks that go into making REH Days work. As I befriended more folks in Cross Plains, I learned that Alton was not just an occasional assistant to Project Pride, but an invaluable presence at the Howard House proper, doing much of the upkeep and restoration duties year-round.
Later still I learned of his artistic side, as it was he who had taken the old pickets of the replaced Howard House fence and begun making picture frames out of them to sell in the gift shop (that story was told by Era Lee Hanke in "Old Pickets Find New Homes" in The Cimmerian V2n4) — all of you lucky enough to have bought one of those while they were available have Alton to thank for it.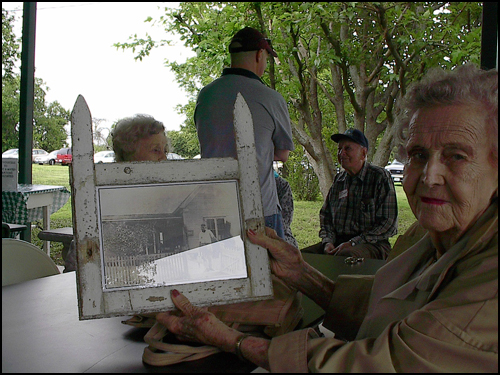 It was in 2002 that Alton hung around the festivities long enough for me to have my first real conversation with him. We talked for hours about the history of Cross Plains and Texas, and when Ed Waterman and I began asking questions about the flora and fauna of the region, he suggested we take a ride so he could escort us down the back roads and point out various landmarks. We drove away the afternoon with Alton showing us tinhorns where the old town had been, and the difference between things like live oaks and mesquite, and of course he made a point of showing us some post oaks & sand roughs, explaining to us neophytes their importance to the geography of the region.
Meeting Alton thus became the highlight of the weekend for me, and as a result I came up with the idea of arranging a yearly bus tour for REH Days attendees, with Alton as guide. Project Pride was enthusiastic about the idea, and so 2003 became the first year with a "Cross Plains Bus Tour." Those of you fortunate enough to take one know how informative and entertaining they were. Amazing vistas of Cross Plains and environs, combined with a detailed knowledge of the region imparted by Alton in his laconic, inimitable manner.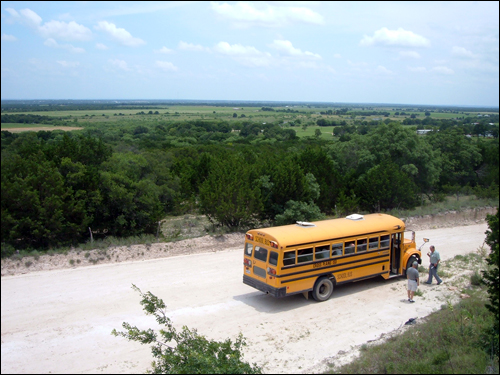 In the last two years eye trouble prevented him from handling the guide duties the way he used to, and so locals Don Clark and Jack Baum, along with Howard scholars Rusty Burke and [redacted], picked up the slack. Now that Alton is gone, I hope those gentlemen will continue to run the tour Alton created for us. Perhaps they can call it "The Alton McCowen Bus Tour" in his memory.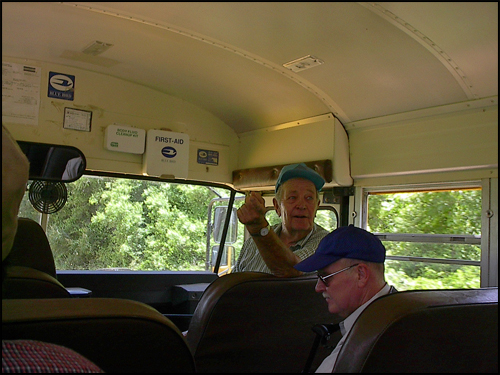 I feel grateful that this summer I was able to spend several hours of quality time with Alton, catching up on Cross Plains gossip, listening to his vision and health woes and his many historical reminiscences, and especially looking at some wonderful old pictures of his family he had discovered, taken when he was just a boy, sepia photographs as clear and evocative as the ones we have of REH from the same time. We had a particularly great talk together — who knows, maybe because on some level he suspected it might be our last. In any event, it leaves me with strong, fond memories to remember him by, and that's a priceless gift.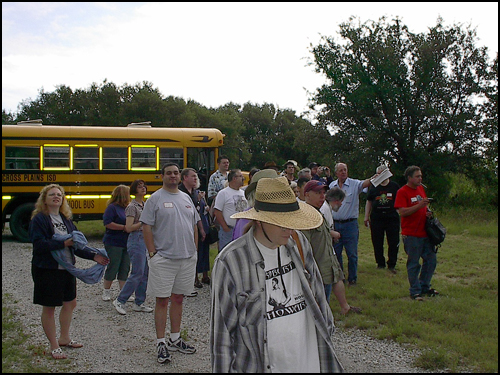 Back in 2002, after a weekend of getting to know each other, Alton approached me and my compatriots on Sunday morning, after Howard Days had ended, and gave us each a treasure: a long wood shingle from the original roof of the Howard House, specifically from the area right over Howard's bedroom, shingles that many years earlier had quietly sat over REH while he pounded out his stories. Alton had patiently written a short note of provenance and signature on each one, and that year we went home with a piece of memorabilia that most fans never get to see.
I've since followed Alton's example and given mine away to another Howard fan who I knew would appreciate and care for it, but I will never forget his gesture, or the many other kindnesses he bestowed upon fans over decades of work as a member of Project Pride. He will be dearly missed.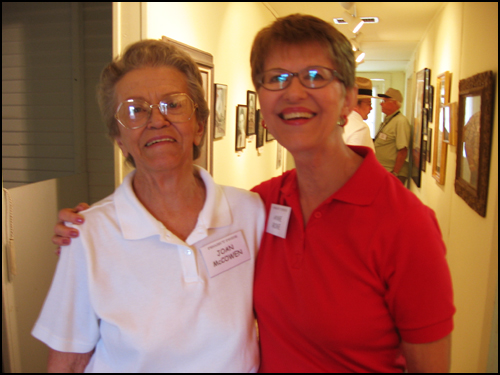 Alton's wife Joan (on left, with Anne Rone) must be devastated, and I'm sure she would appreciate any condolences thoughtful Howard fans would send her way. Use the address Arlene provides above.
MARK ADDS: Both Alton and Joan have been good, loyal friends of Howard fans over the years, giving of themselves over and over again, and not just during REH Days, either. Joan helped me on several of my own special projects, and I always enjoyed Alton's stories and observations during the bus tour. He was also instrumental in helping me piece together the history of the ice house, which has become a feature during the walking tour. Rest in peace, Alton. You will be missed.
LEO ADDS: Here's Alton's obituary:
Alton McCowen, age 75, of Cross Plains, passed away Friday, August 24, 2007 in Abilene.

Funeral services will be at 10:00 a.m. on Monday, August 27, 2007 at Higginbotham Chapel in Cross Plains with Matt McGowen officiating; burial will follow in the Cross Plains Cemetery.

He was born to Raymond Alton and Donie (Scott) McCowen in Shreveport, LA on September 14, 1931. After graduation Alton joined the U.S. Air Force. He married Joan Thomas in Park Ridge, IL on March 31, 1951. After leaving the service they made their home in San Diego, CA where he worked at the San Diego Gas and Electric Company until 1977 when he retired and moved to Cross Plains. After moving back to Cross Plains, Alton then worked as a general carpenter and handyman.

He is survived by his wife Joan McCowen of Cross Plains; numerous cousins including, Burlie Paul McCowenof Abilene, Bobby Jack McCowen, Rubin McCowen, Charlene McGowen and Jimmy McCowen all of Cross Plains; and Bonita Horton of VA.

There will be a time of visitation and sharing of memories Sunday, August 26, 2007 at Higginbotham Funeral Home at 5:00 to 6:00 p.m.

In lieu of flowers donations maybe made to the Cross Plains Public Library, PO Box 333, Cross Plains, TX 76443.