A Means to Freedom and the Kane Hardcovers: Get 'Em While You Can
Tuesday, June 8, 2010
posted by Deuce Richardson

Print This Post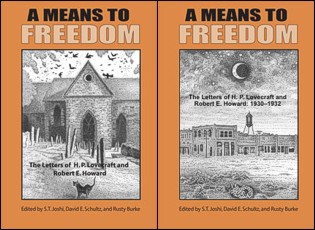 TC editors advertising (I refuse to use the term "pimping") their personal literary items for sale has a long history here on the blog.  Check out this post by Leo Grin (and several subsequent).
Times are dire here in serpent-haunted SEK. Musing on such, a decision was reached by yours truly. Time to lighten the load for the journey into the future.
I own the two-volume set of A Means to Freedom from Hippocampus. I'll be taking it to Cross Plains this Friday. My firm asking price is $300.  Cash or (possibly) check. The set has been read once. Very minor shelf-wear. Since I'm not a full-blown book collector (much like Leo), I will rely on the expertise of Paul Herman and [redacted] as to the exact condition when I reach Howard Days.
Speaking of Paul Herman, he just announced on the Official Robert E. Howard Forum that Paradox has kindly donated a set of AMtF to the Silent Auction for Project Pride.
For any who might feel qualms about buying the set from me, all I can say is that you can contact me after the Silent Auction. However, this is a Darwinian struggle for survival. I'll take offers whenever they come. I'm really beginning to get an inkling of how REH felt in 1936.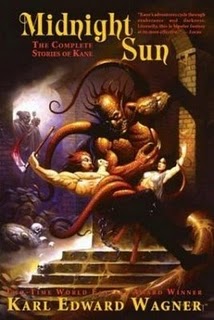 As mentioned in the headline, I am also bringing along the two Night Shade hardcover collections of Wagner's Kane oeuvre. Once again, minor shelf-wear. My price is a firm $150 for the set.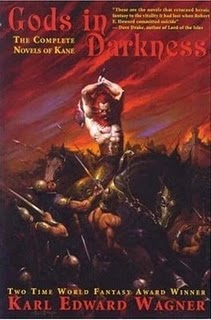 If neither set sells in Cross Plains, both will go on ebay at a higher price and shipping added into the bargain. I'll be bringing other cool stuff to Howard Days (as well as a piece for the Silent Auction), so feel free to seek me out. The (by then) former Managing Editor of The Cimmerian blog will be heading back to Dallas after the REH Foundation awards ceremony.