20% Off at Lulu.com For the Holidays!
Sunday, December 13, 2009
posted by Deuce Richardson

Print This Post
Paul Herman passed on this helpful tip:
"Hey, I got an email from lulu, they are offering 20% off, just enter HOHOHO at checkout. Good till December 31."
This means that [redacted]'s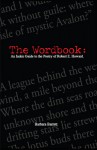 [redacted], Frank Coffman's The Selected Poetry of Robert E. Howard and the REHF's The Collected Drawings of Robert E. Howard are all available at four-fifths the cover price until January 1, 2010.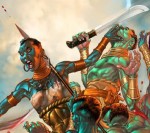 In addition, two of Charles R. Saunders' Sword-and-Sorcery novels, Imaro: The Trail of Bohu and Dossouye are available at Lulu. Dan Clore, Lovecraftian fictioneer and scholar, has his expanded second edition of The Unspeakable and Others for sale at lulu.com, with brand-new illustrations from top-flight Mythos artist, Allen Koszowski. All for twenty percent off. Merry Christmas.